. .

Sarah McWilliams

Missionary to Hungary

International Messengers

. . . . Current Prayer Letters . . . .

July 13, and 25th, and August 11th, 2000
Dear Friends,
I just wanted to write you a quick note to let you know that I made it to Hungary and that I have completed my first of three camps. It has been a tremendous week full of much joy and a few trials… but God has been very good and has provided in many ways. One of them being my luggage actually making it to Kaposvar before the camp. The entire team going to Romania, and the team coming in the next day to the Lengyeltoti camp in Hungary had their luggage left behind somewhere. Well, mine didn't make it on Friday, or on Saturday (when the rest of the teams luggage came in)… and on Sunday we tracked it down at a company "Brown & Root". It was delivered on that Friday and the driver didn't check any claims or give any phone numbers or information. But I praise God for what he taught me… and how He gave me patience to wait and how everything worked out. It is so amazing to think about what could have happened if Ron Sutton hadn't been tracking down the suitcases and how he had provided delivery of the 4 suitcases. So, that is a praise.
Thank you so much for all your prayers. God has been showing me His faithfulness to answer the prayers of the team that came over, and in just providing strength and endurance, and seeing Him change the hearts and draw many to Himself. Several of the campers came to know God and Jesus more and several made decisions to follow. God is so awesome -- and I am sure that all of your prayers were answered in His way and time. The team came from Minnesota and it was so great to meet them and serve with them. We were unified in the Spirit and all worked well together. We sent them off to Budapest today and I was sad to see them go, but God even allowed me to have joy in seeing them off to their new adventure.
A couple of prayer requests. One is a language school that will be going on sometime in late August or early September. It is a 2 week course that cost's about $650 for a very intense 12 days of getting a great base for the Hungarian language. The days would be long (10 hrs) and very intense. I met a guy, John Wilson, who went through the course and said that after the two weeks he could have a good conversation with someone and understood a lot of the grammar and how to form sentences. It would be great if I could go, but I am trusting God to provide the additional funds. I know that language and being able to communicate is very important. I would continue studying after the two week course and work towards breaking down that language barrier.
The second prayer request (now a praise) that I have is about housing. Verna remembered that there was a friends sister who had a little house in the back that was available for rent. She called and it hadn't been rented. So, today (Thursday) we went and took a look at it and put the first months rent down on that little house. I praise God because it is beneficial for them and perfect for me. It has a kitchen, bathroom, and a bigger room that will be my sleeping and living area. I am thrilled about this opportunity and can see how God has this house picked out for me for a long time, although he didn't let us in on it until yesterday. The family has three young girls; Betty, Briggi, and Bianca, and they are adorable and are learning English in school. The cost is 22,000 forints not including utilities. The total will come to about $100 a month. This is such an answer to prayer and I praising God that I can share it with you so soon. (I almost sent this letter out yesterday, but was too tired). So, there is a reason for everything.
Other Prayer Requests: The next Evangelistic English Language Camp a
Discipling ministry to believers from Kaposvar area and outreach to nearby gypsy village. July 26th - August 6th at Fonyod, Hungary.

Pray for unity of staff, and the changing of campers hearts, and for the English section of the program;
Pray also for me - for follow-up opportunities from this camp;
for a genuine heart and obedience to God and His work;
for wisdom in deciding ministry opportunities;
for a strong base of prayer and financial support (I'll update you on where I am at next letter, not sure at this point.)

Thanks again for praying and all the support you have been to me. I would not be here if it wasn't for you!

In the Grip of Grace! (In Hungary)

Sarika (Sarah McWilliams)
---
July 25, 2000
Dear Prayer Partners & Friends,
I am writing you to let you know the developments since last camp. I did manage to rent the little garden house that I had asked for prayer requests on the last letter. I am very excited about this opportunity. It is a one room house with a separate kitchen and bathroom. The room is a fair size one and has a wall unit that includes a couch by day and bed by night. So, my living area is also my sleeping area. This will force me (at least bring major encouragement) to keep my things nice and clean, but I am thanking God for his hand and how he will develop future relationships out of this house.
The Teacher/English camp went well. It wasn't as tiring as the last one in activity's but there were others staying in the school who were loud and it seemed like naps were impossible with many distractions throughout the building. One of the teachers did place her faith in Christ and many others grew in their faith or were introduced to the gospel for the first time. It was good to see God working in the lives that were there. Many of the campers this time were from Kaposvar, so I will be able to keep contact with them on a more regular basis… Lord willing.
On Sunday our camp ended - we debriefed and then on Monday we drove back to Kaposvar (from Fonyod) and welcomed a new team in an hour later. The day went by quickly as we welcomed the new team and prepared for the next weeks events.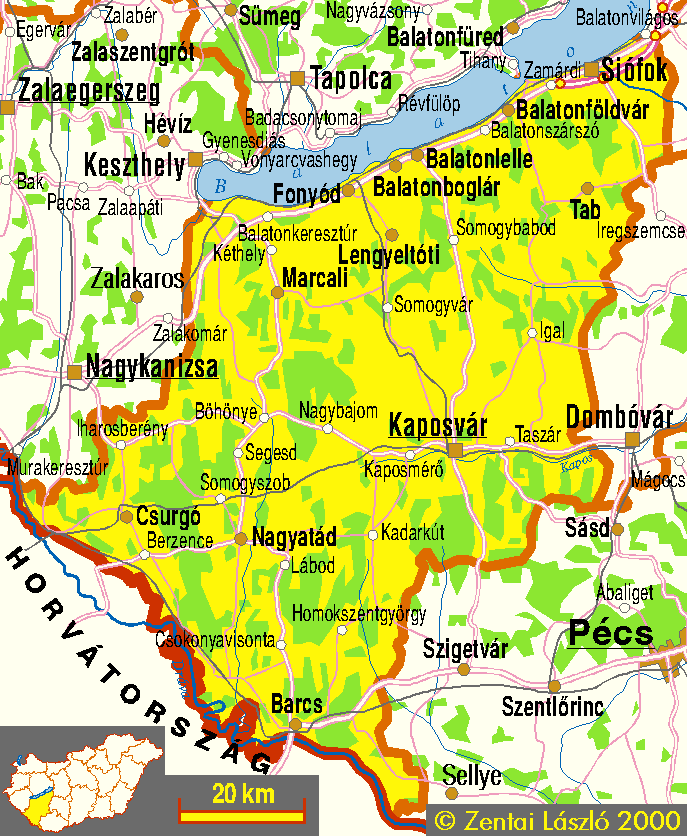 The next few days we are going out to a gypsy village about an hour away. We are fixing up a little church building by scrapping walls, patching them, and then we will paint. We are also cutting up wood and doing other odd tasks. This is only part of the ministry. The other part is loving the children and having a mini children's program with singing, crafts, a Bible message and games. It was very productive and a good day with the new team. On Thursday we are handing out clothes, toys, and a few other gifts for the children that the team brought. It will be an exciting day and I look forward to seeing how God works through these next two days.
I haven't found out any information yet on the language school, but plan to do that tonight. So, please continue praying about supporting this possibility and you can send support to IM and make a note that you would like it to go towards language school. I will get back to you with the details as soon as I can.
Answers to prayer plus a request: The teams have been unified, (including this one so far). There has been safety in travel and also good health of the team members and students. Other answers to prayer deal with support coming in… there is still a great need for support. As of June 29th (I just received the form) I am still in need of about $1600. This cost is from my plane ticket coming to Hungary and the month of May not having all the support that was needed. I have not been able to calculate yet how much continued monthly support that I am in need of, as soon as I see the next month or two I will have a better idea. I praise God and am very thankful for your prayers and for the contributions that have come in, and I am trusting in the Lord to provide for this need. So far I have been able to keep walking in faith, knowing that this is where God has me… and I am trusting. But please pray that I will continue trusting and doing what needs to be done.
Sorry I have been unable to attend to e-mails the past few days. The computer that has internet on it is not set up and Ron has been too tired in the evenings, and I also have been exhausted from the days work.
Prayer Requests

Unity
Strength & Endurance
Plans for the month following camp.
Focus and Obedience
Servant's heart
Dealing with Bug Bites. (I have about 16 right now, and they can be very distracting)
Thanks for your prayers and support in God's work here in Hungary. I can't tell you how much I appreciate your faithfulness to furthering the Kingdom.

God Bless, Sarah
---
August 11, 2000
Hello!
Last night at a meeting with Ron and Verna we were talking about Language posibilities, of taking lessons or going to a school. Ron thought that the best way to go about it was to have lessons a couple times a week instead of going away to some big school. So, we called up a lady who taught them. She was able to see me for a 90 minute lesson this morning, and 90 minutes the next two weeks. The first lesson went really well. We went over greetings, some new vocabulary and some grammar. It was great to get some formal teaching. I am excited about learning the language and anticipate spending at least an hour a day learning new vocabulary and reviewing stuff that I had learned previously. Each lesson is only 1,200 forents, which is the equivelent of $5.00 (or less depending on the exchange rate.)
Things are going really well here so far and I am looking foward to the next 10 months of getting to know the language more and also some of the campers who I had previously established connections with at the camps.The move into the house has gone well, and I will write a longer letter about that a little later!
I just wanted to let you know about the language opportunity so far!
Thanks for your prayers!
Sarika
p.s. I am still in need of more support to cover the cost of the plane ticket. Please pray that God would provide for this need!
Please Bookmark this page to read future Prayer Letters!
E-mail: Sarah McWilliams - Click for My Support Page
or my May and June letters
or My Missionary Trip report and My Hungarian Links
Fellow missionary Chrissy Graham's Page and Romanian links
Or for International Messengers Home Page.
Please Send Response Forms and one time and/or regular support to:
International Messengers,
P.O.Box R,
Clear Lake, IA 50428-0618
Please make checks payable to "International Messengers" for Sarah McWilliams. Funds will be credited to my account and will be given to me through the office. All donations are tax deductible.
I can be reached at: 7400 Kaposvar Leva u. 24 Hungary, EUROPE
in nearby Pecs, Hungary
Kaposvar (Somogy County), Hungary:
---
You are viewing: http://www.eldrbarry.net/im/sarah/0008ltr.htm